Celestion has been a breeder of dobermanns for more than 40 years. Well known for the famous imports 
AM CH Shinyas a Boy Named Sue (imp USA), who was well known for changing the image of Dobermanns in Australia for the better, producing over 135 champions.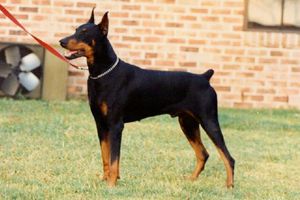 Our latest edition PRINCESS GRACE OF MONACO (imp USA)  is a breath of fresh air into our farms, show and breeding program. Grace is undefeated on the Australian show circuit. 

Grace is the first fully trained gaited horse to arrive in Australia , already having American futurity champions and 3 gaited park pleasure wins and championships to her name.
All our stallions are DNA tested and "Exclusively" Stud Registered with U.A.H.A.
Others were AmCh Julmars Jeronimo(imp USA), Shinyas Risque Bizness (imp USA) and Am Ch Hugadobe Ticket to Ride, the first Canadian Champion Freespirits Black Cato to be imported to Australia just to name a few.

Now the most recent Import to arrive at Celestion is the spectacular AmCh Esquire's Ring of Fire (imp USA)  Best In Specialty Show winner, we are very happy to have "Blaze" join our family.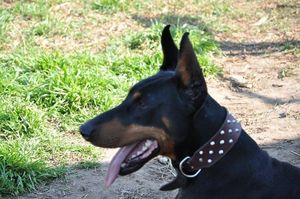 Celestion Farm is also known for our stunning American saddlebred Horses. With the help of many we have begun to compete both in halter and at events. Our team of young riders are enjoying there journey on our wonderful Sports horses.

We have a modest herd of Pintos, Buckskins, Palaminos, Chestnuts and a Sabino stallion. Our aim is to breed for type, temperament and quality sound horses taking American Saddlebred Sports horses into the future.